Case Study
Charlotte Area Transit System
Charlotte, North Carolina, USA


700+
Trips per weekday as of November 2022
Decrease in unassigned rides per day
Increase in on-time performance despite driver shortage
Overview
Charlotte Area Transit System (CATS), the largest transit agency between Atlanta and Washington, DC, wanted to improve its paratransit service's on-time performance (OTP), which would reduce compliance risk and boost overall network efficiency despite persistent nationwide driver shortages. In January 2022, CATS chose Via to optimize the service, replacing RouteMatch, its legacy provider.
‍
Solution
In the fastest launch in CATS history, Via configured the new paratransit solution, trained the agency's staff, and migrated ~5,000 existing rider accounts to it's platform — in just 16 weeks.
Within months of the transition, CATS saw an upturn in schedule adherence. The software increased OTP by 10% compared to the previous service's 73% OTP record, allowing riders to get to essential destinations when it mattered most. As ridership surpassed reaching 700+ weekday rides, their OTP remains at its highest level in years.
Additionally, amid the backdrop of a shrunken driver workforce, Via's enhanced automated scheduling and dispatching reduced the number of unassigned rides per day by 80%. This minimized the need for dispatchers to schedule rides throughout the day.
Looking ahead, CATS aims to further improve their riders' experience by enabling mobile payments.
‍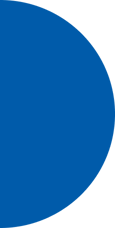 "
First software developer for paratransit who instills a sense of integrity and pride in their product. Not willing to compromise if it compromises the principles of the product they are developing. It is refreshing."
CATS Paratransit Senior Manager
—
CATS Paratransit Senior Manager
Ready to get started?
Provide a few quick details, and our team will reach out to show you what's possible.
Talk to our team