All-in-one student transit that's ahead of the curve.
Safe, efficient, and flexible student transportation solutions that work — no matter your district, city, or student population.
Let's talk
Our global partners use Via Student Transit to:
Deliver peace of mind for schools, parents, and caregivers.
An intuitive Caregiver App, GPS tracking system, and web-based school portals keep everyone in the loop about everything from absences to late buses simplifying communication and reducing phone calls.
Improve efficiency and reduce operating costs.
Routes are created and optimized to use drivers and vehicles most efficiently. Our all-in-one cloud-based platform means you can say goodbye to a patchwork system and hello to unified operations.
How it works.
Whether you need software or turnkey operations, our student transit solutions flex to fit your community.
Student Transit Software
Whether you manage multiple providers, make use of alternate school transportation services, or are transitioning to electric vehicles, Via's solution makes service management simple.

Built alongside school districts, our software suite provides optimized routing, reliable information, unified management tools, and user-friendly apps — so everyone has the information they need, in real time.
Let us show you how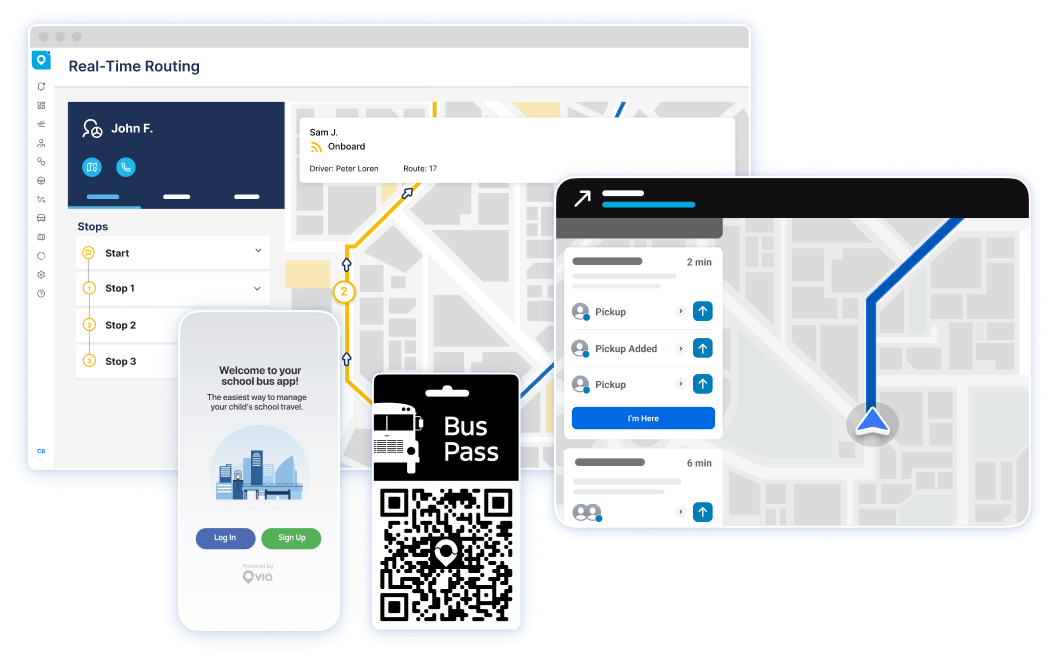 Turnkey Alternative School Transportation
Whether you're struggling to fill gaps left by operator shortages or when a traditional bus route doesn't make sense — like serving housing insecure students or those with special travel needs — Via's turnkey student transportation services help you meet your goals and free up your time and budget.
Learn More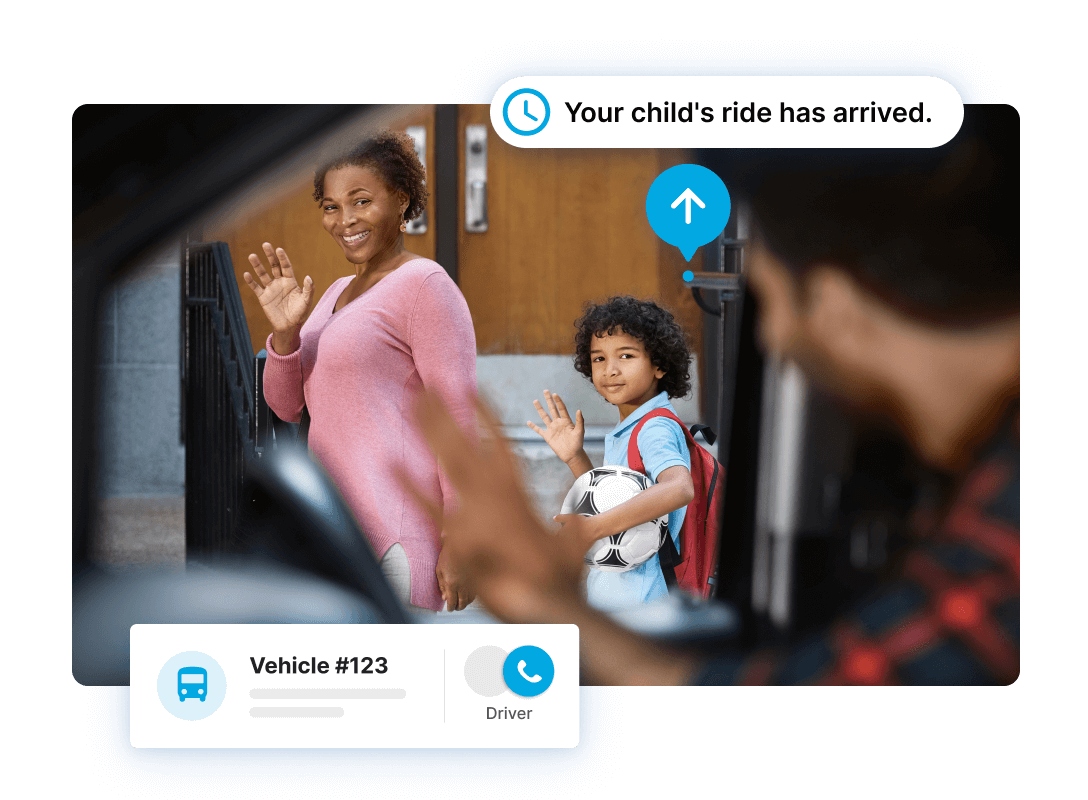 Ready to rethink student transit in your district?