The only student transit software you need.
Advanced route planning algorithms, a dashboard for service management, and user-friendly apps for everyone all work together to make school dropoffs (and pickups) transparent, efficient, and simple.
Let's talk
How it works.
Via has built a modular student transit software platform that can support all of your needs, or can be integrated with tools you already rely on.
Optimized routes in a click
Via's software generates routes to maximize service efficiency while respecting student and regulatory requirements. The system ingests student data and historical traffic patterns to propose ideal routes, stops, and times to get everyone to school by bell time. Staff can always override automated route proposals if needed.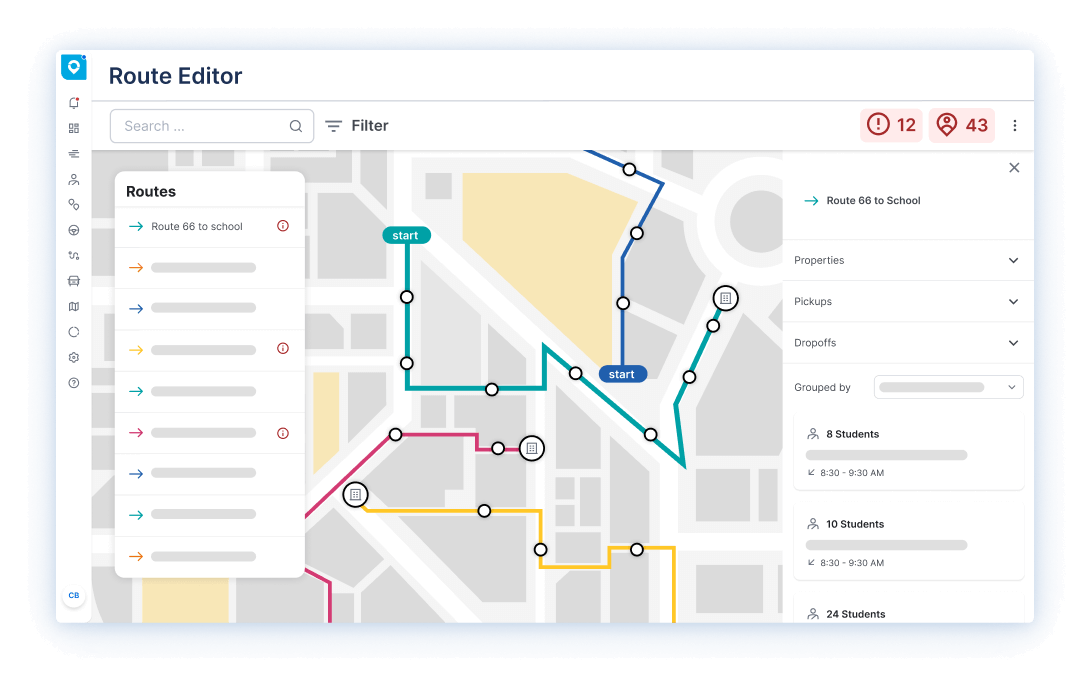 One-stop-shop for service management
The School Operations Console gives staff live information and full visibility into the status of their own students and buses. Administrators are empowered to manage the unexpected (think: construction detours) and proactively communicate changes to staff and caregivers.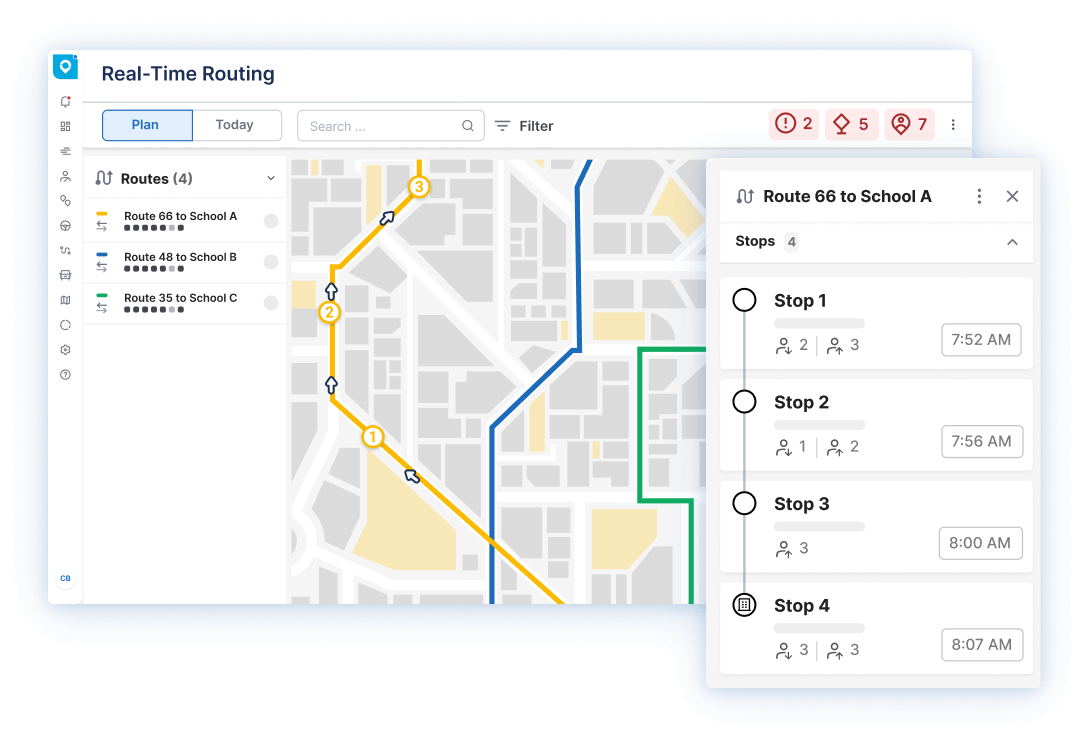 Real-time Caregiver information
With the Caregiver App, parents can view GPS data from their child's bus, receive timely notifications about changes, and easily alert the school about student absences or address changes. SMS messages keep parents in the loop even if they don't have a smartphone.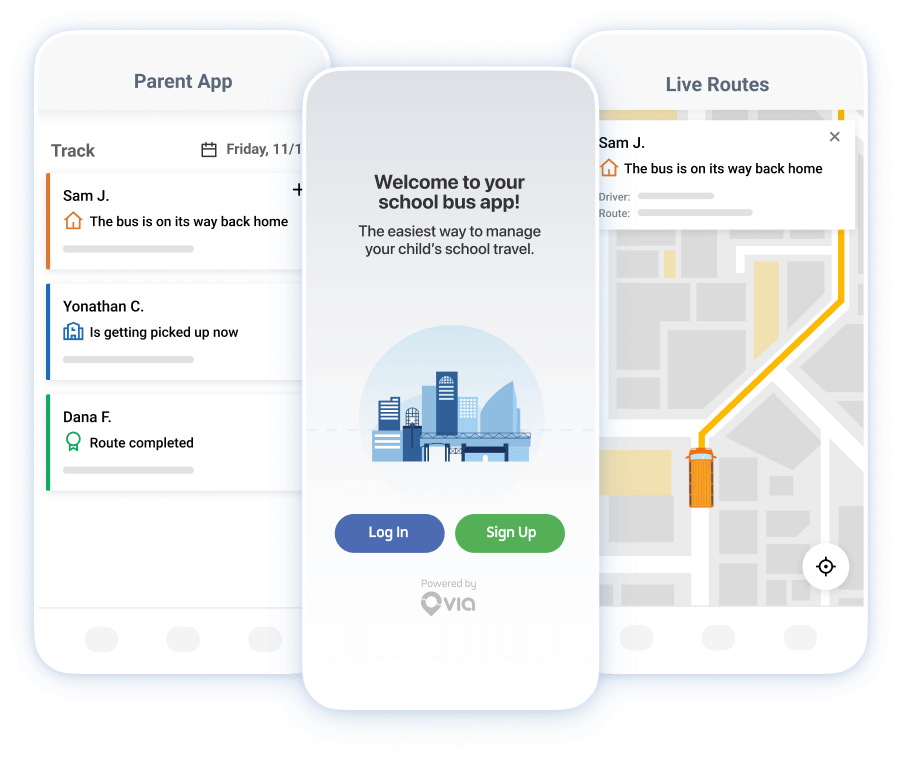 Student tracking
QR-coded boarding passes give parents and school staff full visibility into the status of their students at all times, reducing the need for phone calls among parents, staff, and drivers.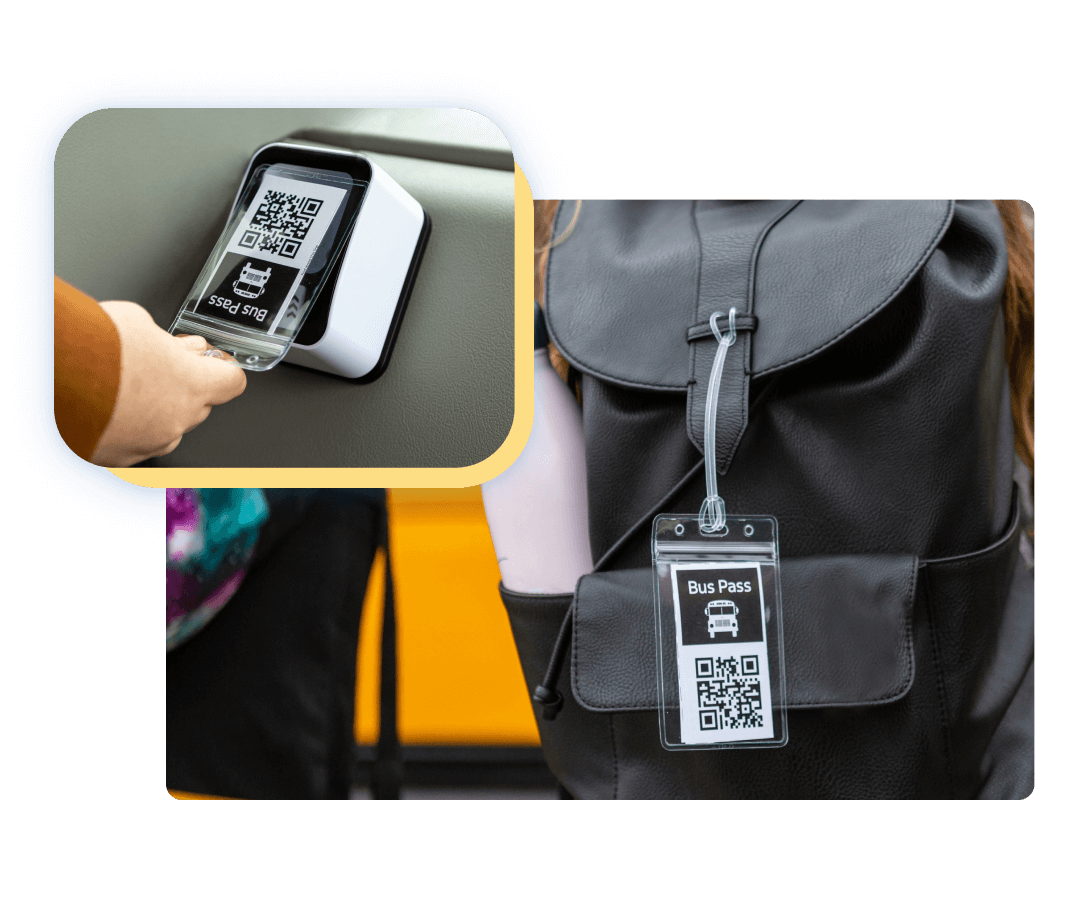 Distraction-free Driver App
The Driver App keeps drivers on track, delivering turn-by-turn directions in a simple interface that allows them to focus on student safety. Unplanned changes — like an early dismissal or student absences — appear in the drivers' manifests automatically, and student-specific notes allow drivers to meet individual needs.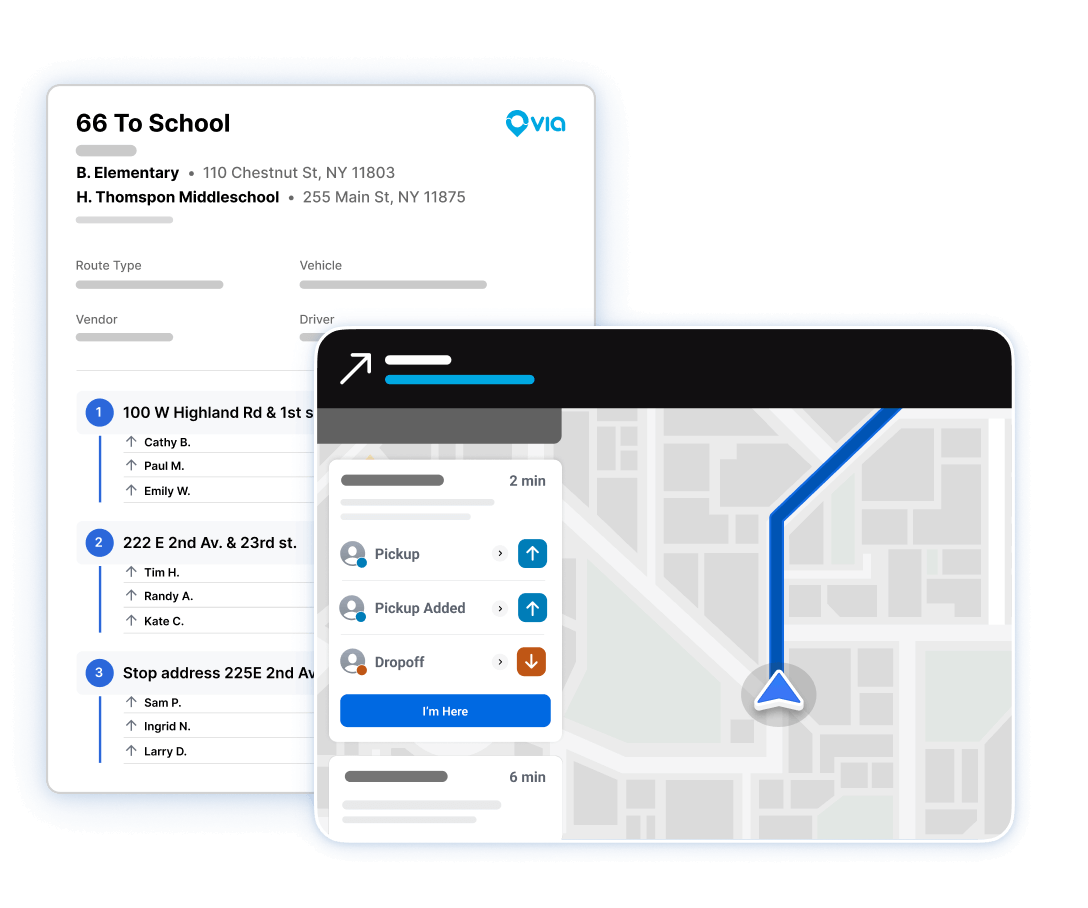 A+ reporting suite
Comprehensive, well-organized data allows you to improve your services, meet state requirements, and qualify for ongoing funding. With Via's Reporting Suite, you can generate, aggregate, filter, and download reports in your required format as easily as — well, ABC.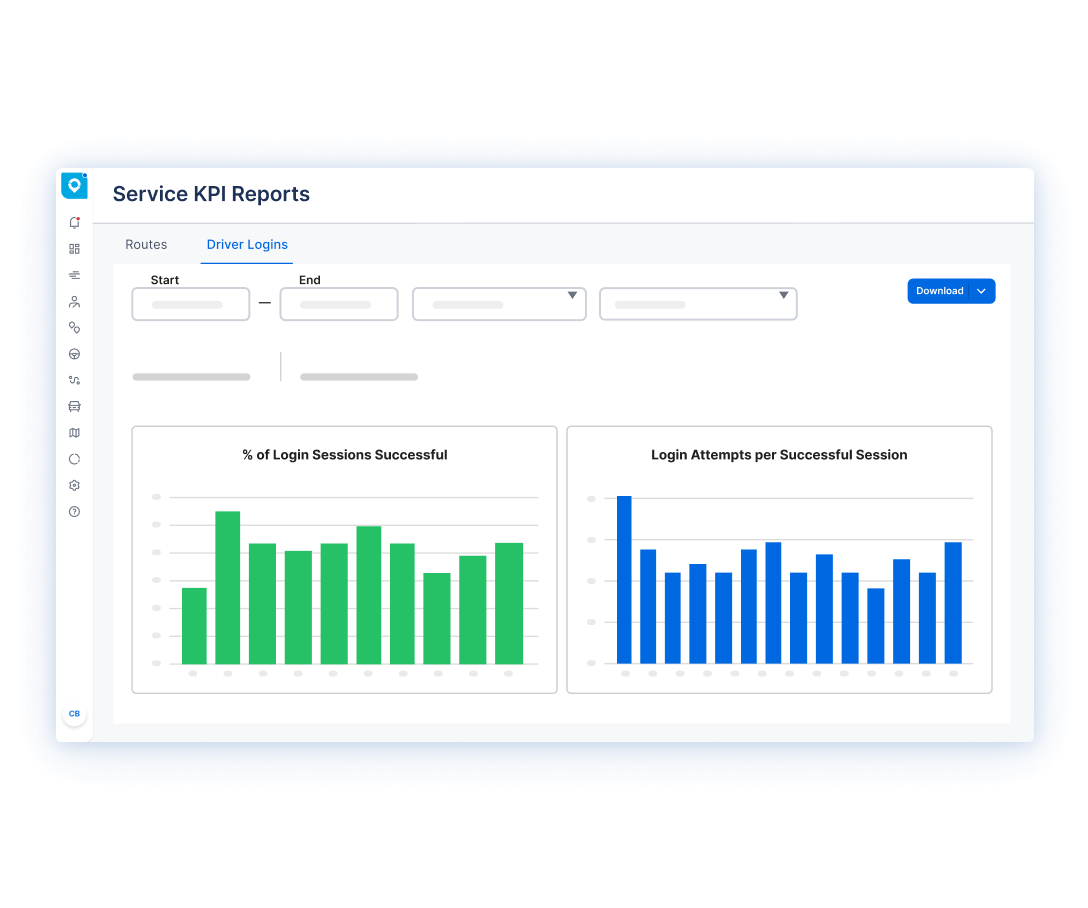 Ready to rethink your student transit software?