Turnkey student transit.
Solving driver shortages, serving students living out of district, and fulfilling special travel requirements is easier than ever. From vehicle procurement to driver management, we'll handle service operations from A to Z.
Let's talk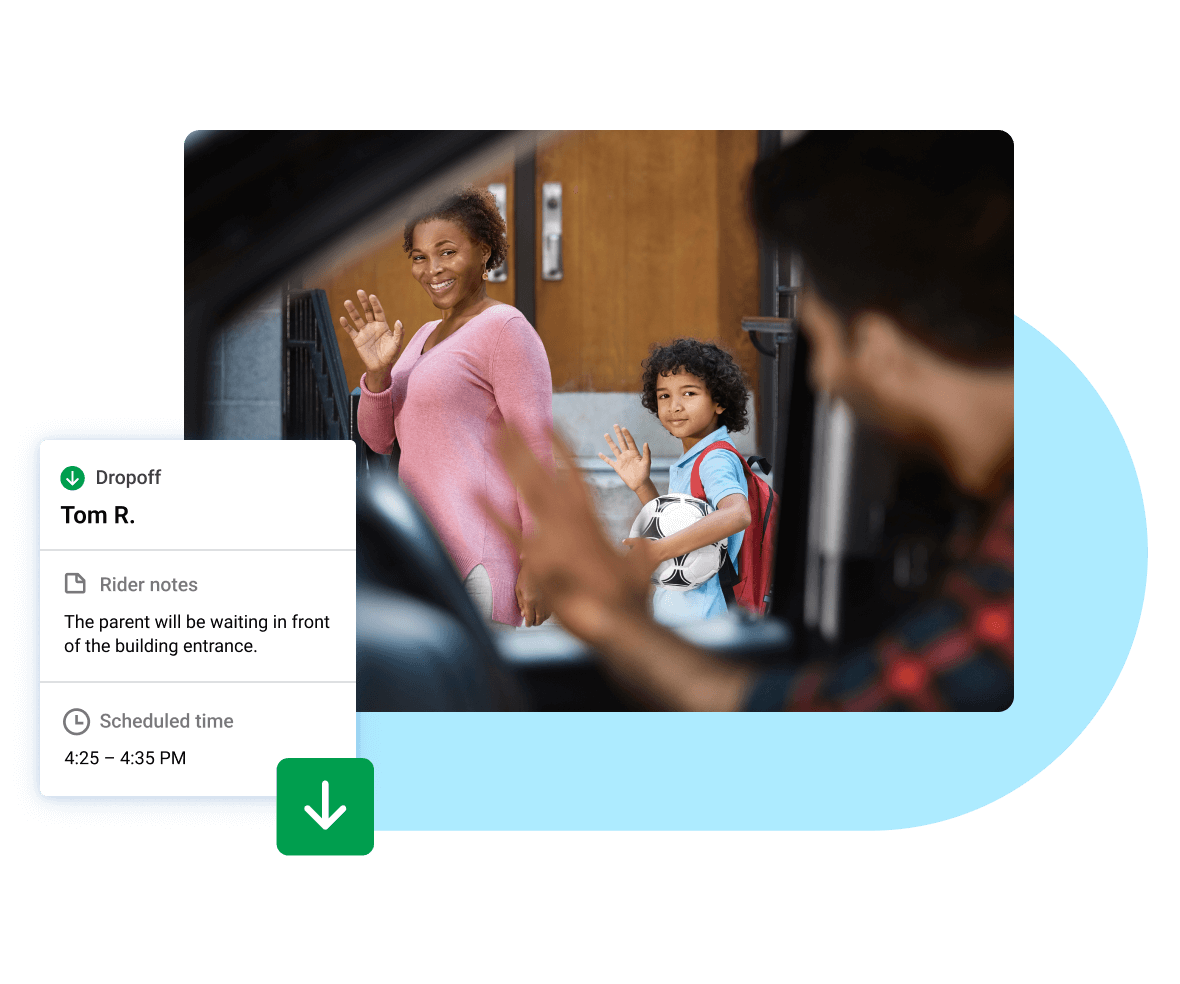 How it works.
Via provides safe, flexible alternative school transportation services on your behalf, combining a decade of transit operations experience with technology developed hand-in-hand with schools. Our global vehicle partnerships and driver recruitment experience allow us to launch in weeks and expand service in days.
Safe, reliable drivers when you need them most
Our proven high-touch driver recruitment process (over 100k drivers onboarded and counting) verifies that drivers meet your safety and training requirements. Driver absences are no issue thanks to our standby driver system that gets every student to school in time for homeroom.
Flexible, accessible fleets
Via's fleet management partnerships allow us to source vehicles that make sense for your students. Accessible vans, electric sedans, you name it, we've sourced it (and fueled, insured, and maintained it). For a budget-friendly option, .we can also allow drivers to use their personal vehicles. Regardless we ensure they meet the highest safety standards. Need more or fewer vehicles on any given day? We'll scale service up or down to keep pace with your needs and keep your costs low.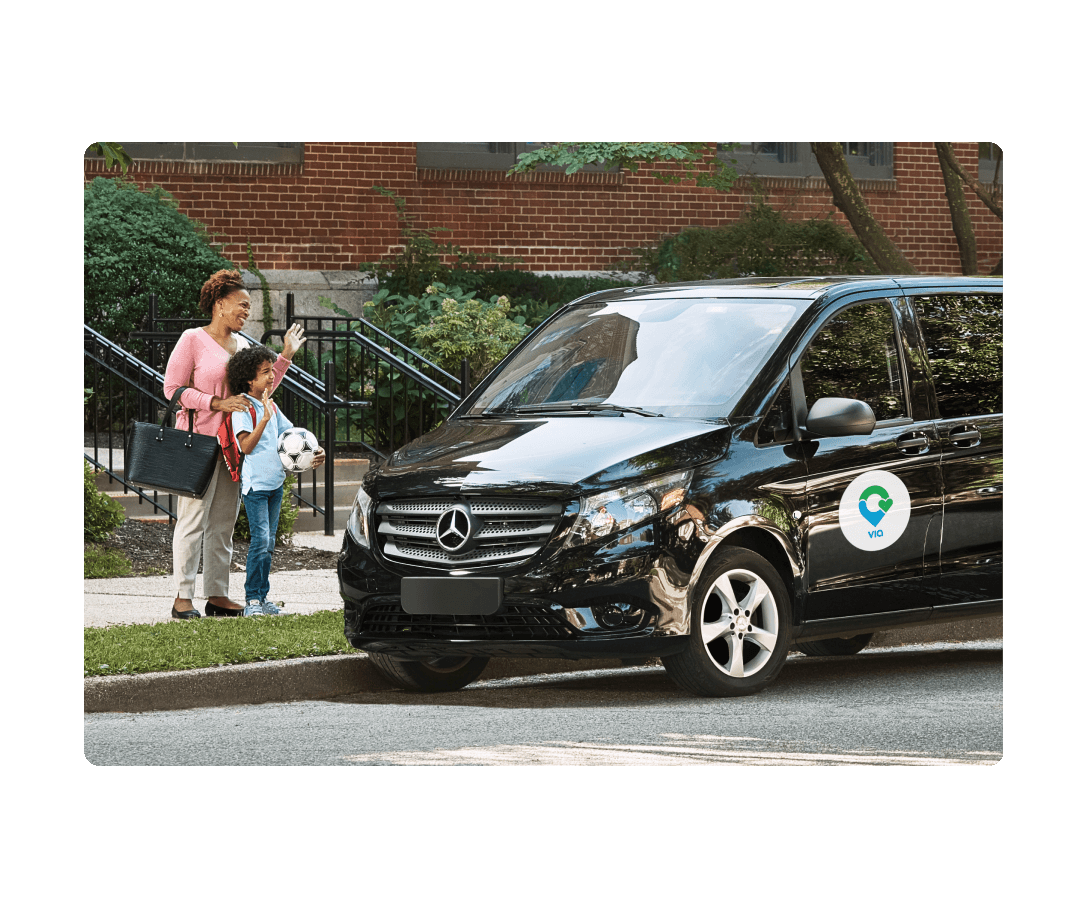 Real-time Caregiver information
The School Operations Console gives staff live information and full visibility into the status of their own students and buses. Administrators are empowered to manage the unexpected (think: construction detours) and proactively communicate changes to staff and caregivers.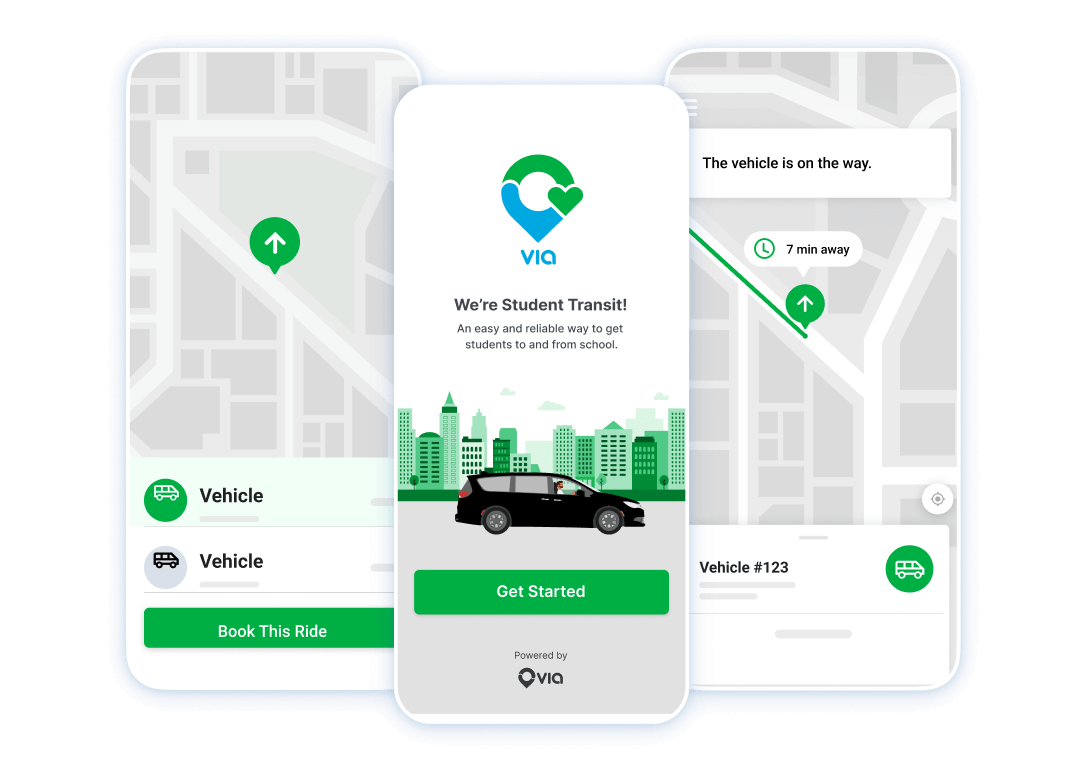 "Via has been an absolute positive change. They're all thriving and loving their schools."
Parent of 4 children, including one teenager with epilepsy — Niagara, Canada
Realtime student tracking
QR-coded boarding passes give parents and school staff full visibility into the status of their students at all times, reducing the need for phone calls among parents, staff, and drivers.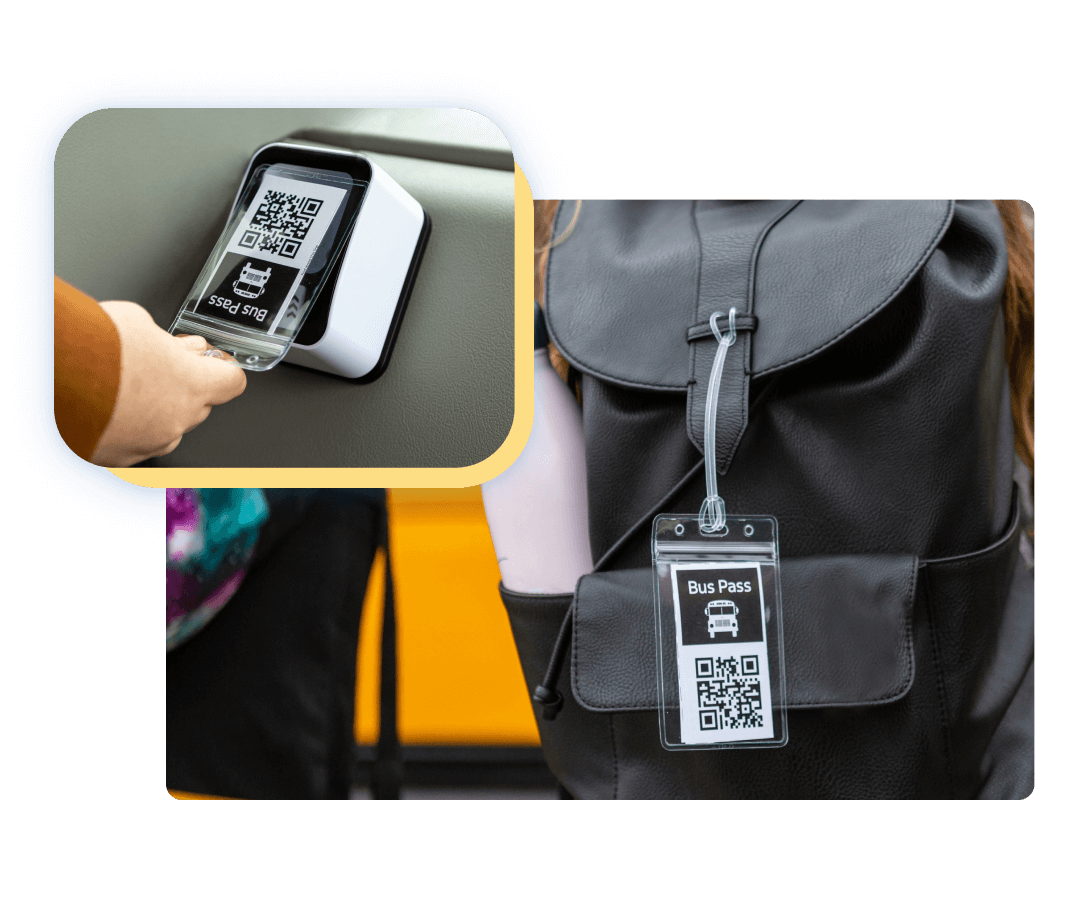 Optimized routes in a click
Via's software generates routes to maximize service efficiency while respecting student and regulatory requirements. The system ingests student data and historical traffic patterns to propose ideal stops, times, and routes that get everyone to school by bell time. Staff can always override automated route proposals if needed.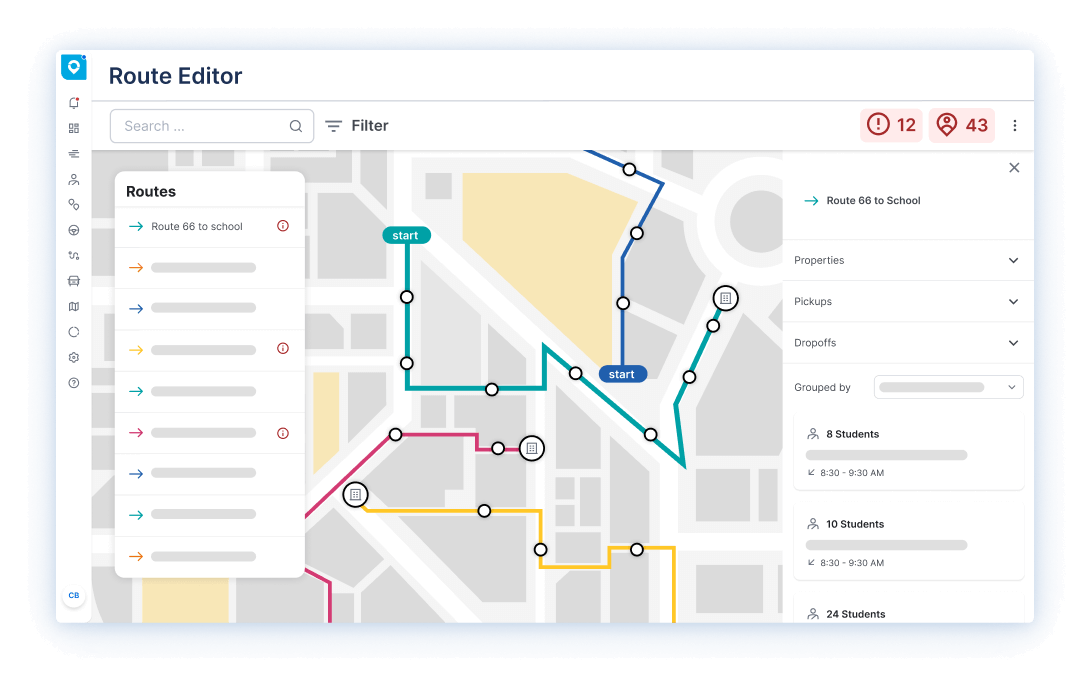 A+ Reporting Suite
Comprehensive, well-organized data allows you to improve your services, meet state requirements, and qualify for ongoing funding. With Via's Reporting Suite, you can generate, aggregate, filter, and download reports in your required format as easily as — well, ABC.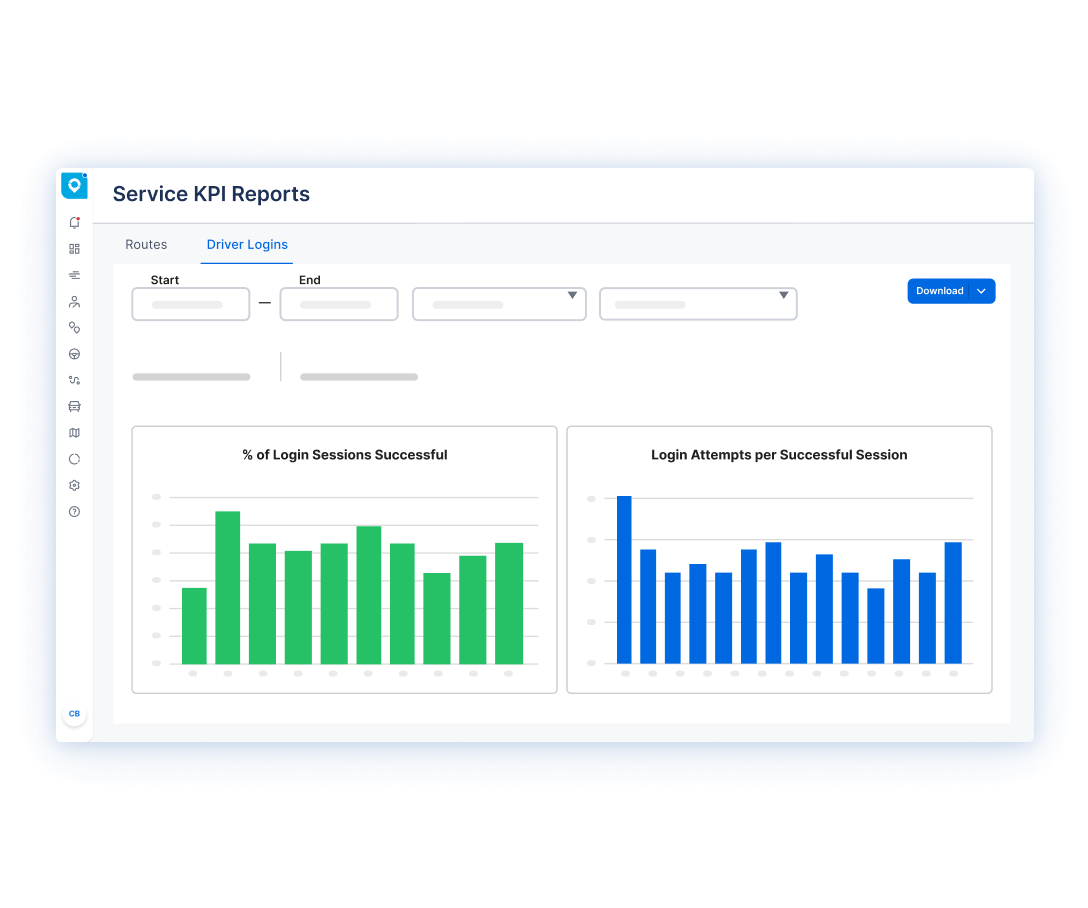 Ready to rethink your student transit software?