Case Study
Salem Skipper
Salem, Massachusetts, USA

Use Case
First-and-last-mile, Microtransit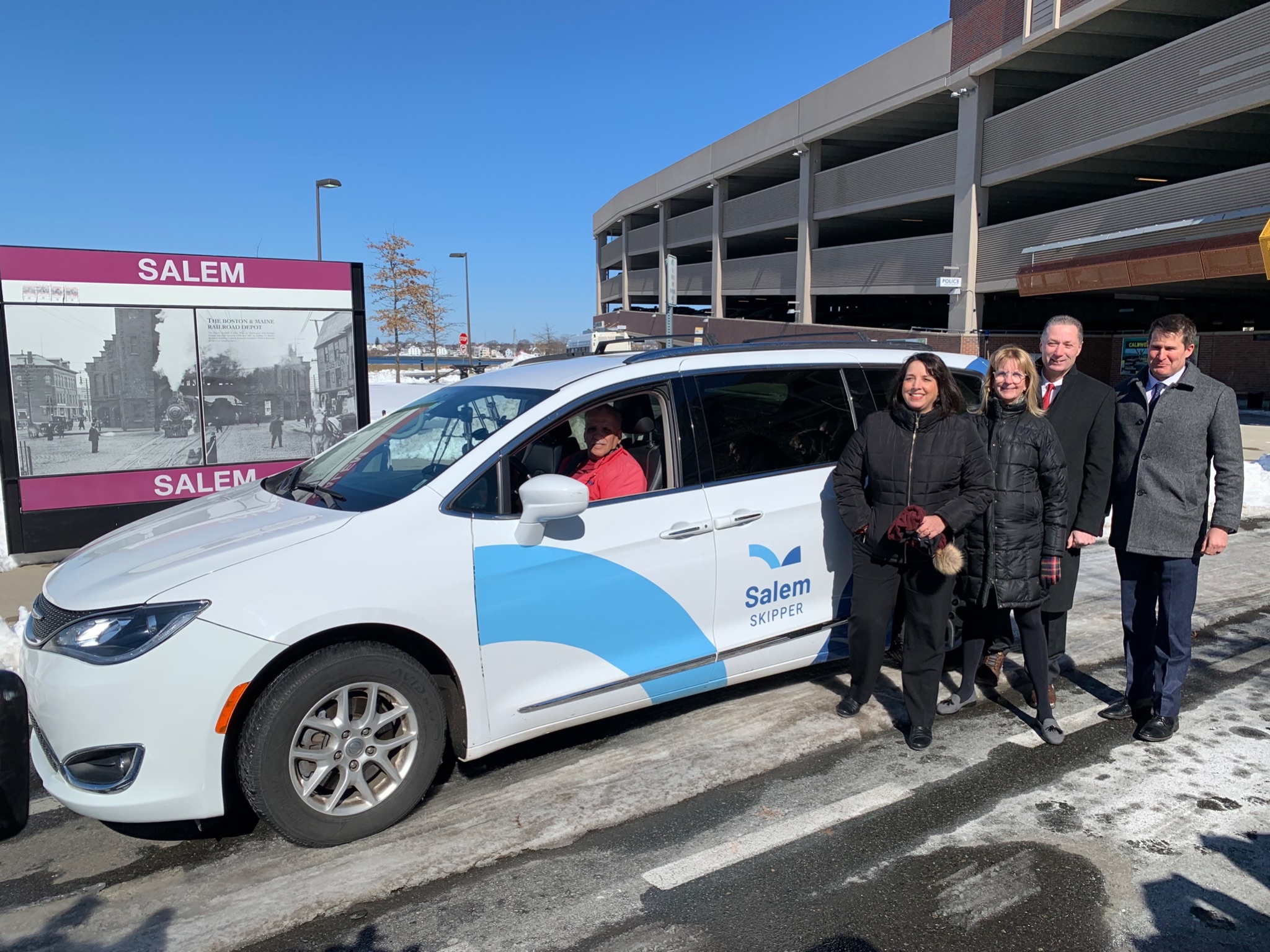 128k+
rides completed since launch in December 2020
Overview
Recognizing a need for improved transit coverage, the City of Salem funded a feasibility study in 2017 to determine the viability of on-demand transit. The study showed that a microtransit solution could effectively complement its limited fixed-route bus network, minimizing the need for private vehicles. The city ultimately chose Via to launch and operate Salem Skipper, a turnkey microtransit service.
‍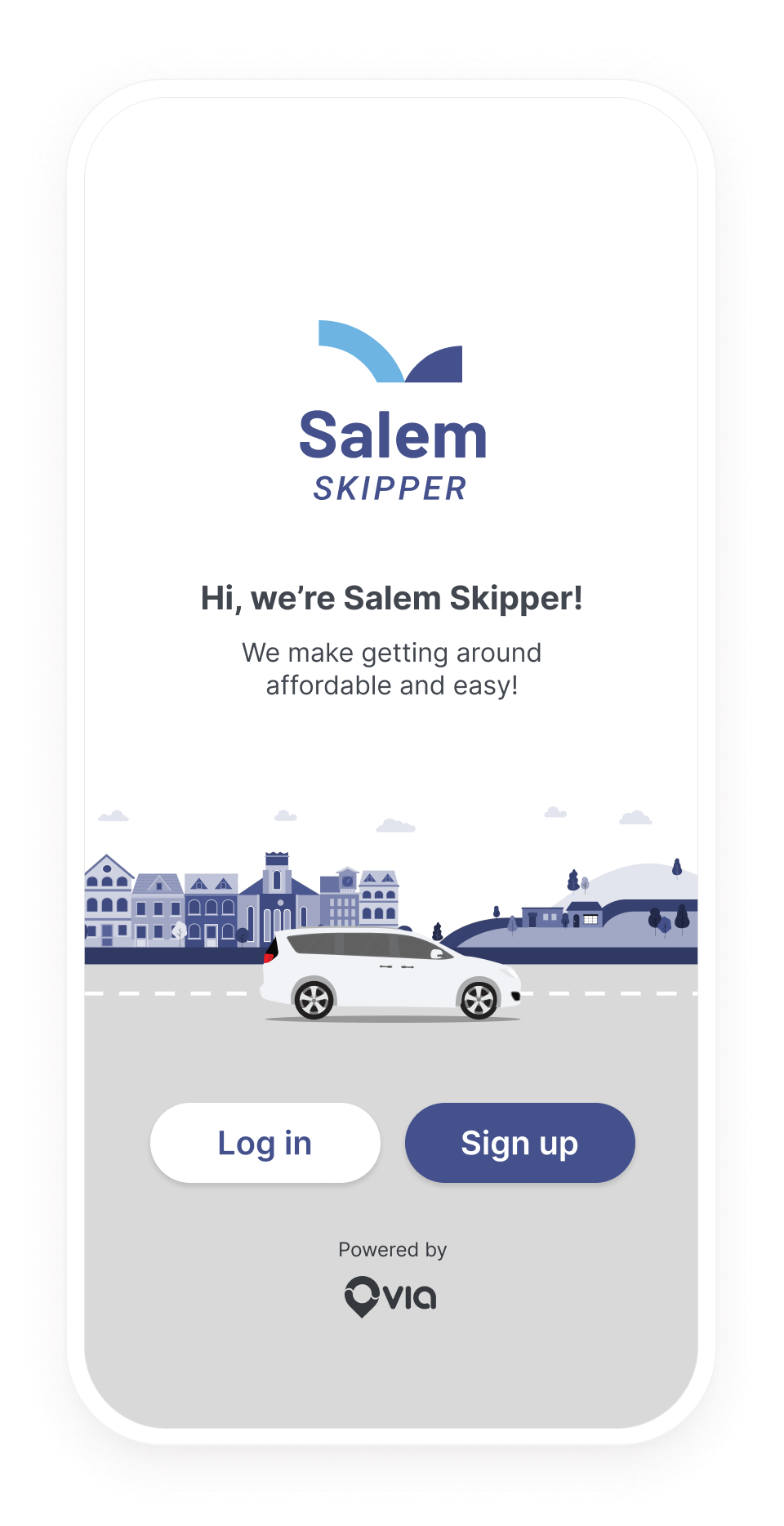 Solution
Via's microtransit solution lets riders book a $2 trip in a mobile app or over the phone and the proprietary algorithm dynamically routes the fleet by grouping riders headed in the same direction. Via's software also allows drivers to seamlessly navigate pickups and dropoffs and dispatchers to easily monitor rides from the operations platform.
As of early 2023, the service had completed 128k+ rides, saving 145k individual vehicle miles — ~130k lbs in CO2 emissions. Strong demand also paved the way for an October 2021 service expansion, which introduced Sunday service and later hours.
Not only does the Skipper provide an affordable way for residents to access the city, it has also opened the door to partnerships with North Shore Medical Center and Salem State University to provide a safe and reliable alternative to other expensive rideshares for discharged patients and students.
Looking ahead, the city will be able to leverage $2.3 million from the Consolidated Appropriations Act 2023 to support the service's expansion into more of the North Shore.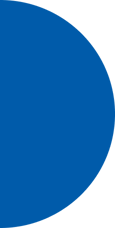 "
It has been a very helpful resource for me in times of financial distress and when I need a convenient and safe way to travel as someone without a car."
Ready to get started?
Provide a few quick details, and our team will reach out to show you what's possible.
Talk to our team