Case Study
CapMetro Pickup
Austin, Texas, USA

Use Case
First-and-last-mile, Point-to-point, Paratransit
Fleet
17 wheelchair-accessible minibuses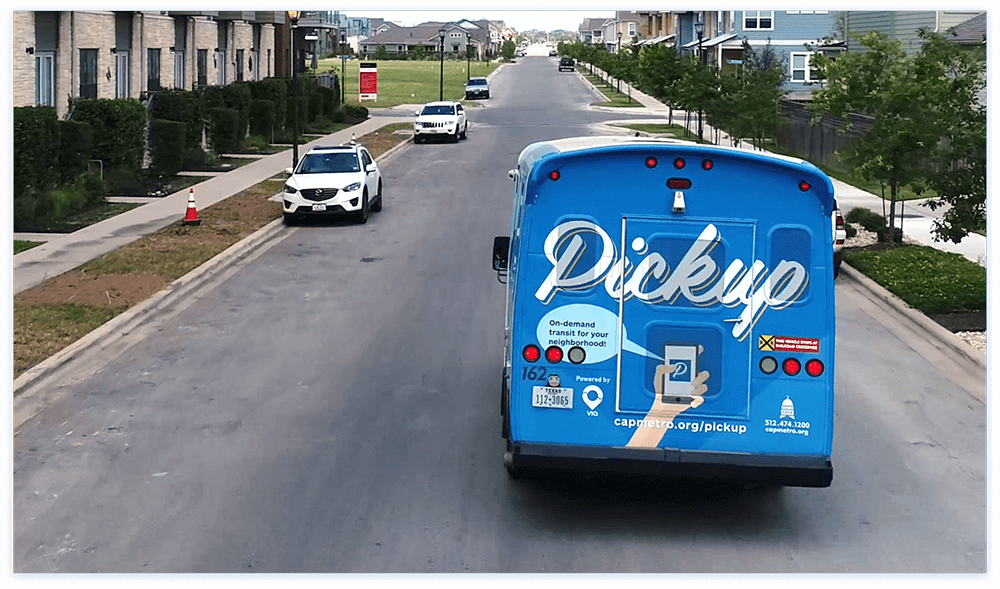 375%
ridership growth in first 3 months
increase in vehicle utilization
Overview
Many rural, suburban, and urban areas in the Austin metro region had limited access to the city's fixed route transit system, resulting in limited transit options for residents — and making it even harder for those with limited mobility. Following a successful pilot between Via and CapMetro in 2017, which quadrupled ridership and cut cost per passenger by half compared to a previous dial-a-ride service, CapMetro set out to re-launch "Pickup" in five zones covering a combined 18 square miles within the Austin region. Since then, CapMetro has added six additional zones and the service now covers 44 square miles.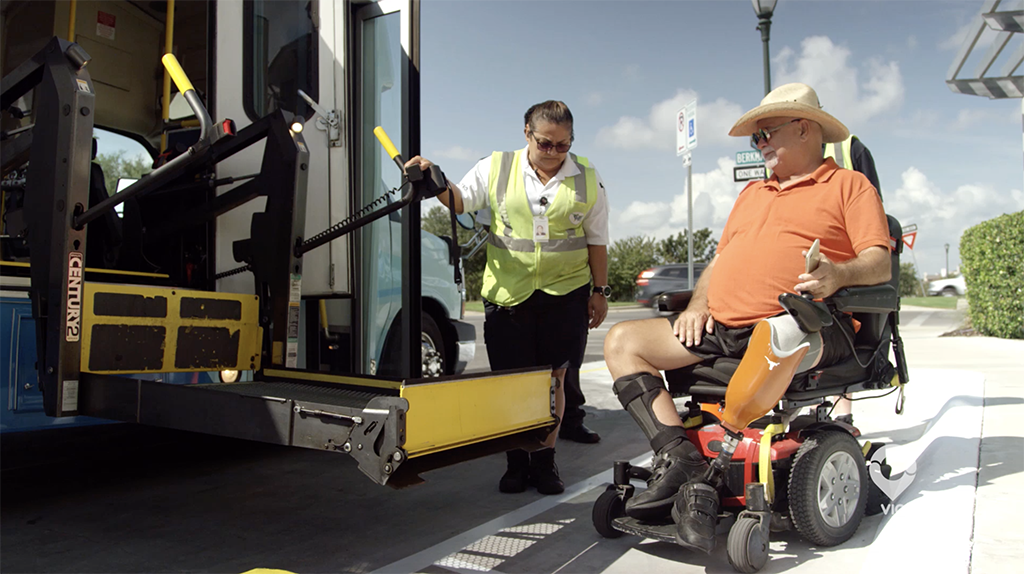 Solution
In June 2019, Via and CapMetro re-launched Pickup, covering five large service zones. The service is fully accessible for riders with all types of needs; rides can be booked through the Pickup app or by phone. The service costs the same as MetroBus and MetroRapid and allows a variety of payment methods, including credit cards, cash and CapMetro transit passes, and the vehicle fleet is fully wheelchair accessible.
Pickup has seen tremendous success since launch in June 2019. In the first three months of service, ridership grew by 375%, and utilization — the number of passengers per vehicle per hour — increased by four times. Approximately 100 people download the app every week.
Despite a predictable decline in ridership during the COVID-19 pandemic, Via and CapMetro continued to invest in Pickup's long-term success, launching new service areas in Leander (December 2019), Lago Vista (August 2020), Pflugerville (March 2021), and Dessau (June 2021). Meanwhile, commuting customers have returned quickly to the service as public health conditions improved: ridership in nearly all service zones had recovered to 70% of their pre-pandemic peak by April 2021.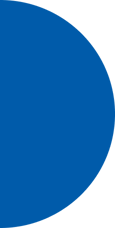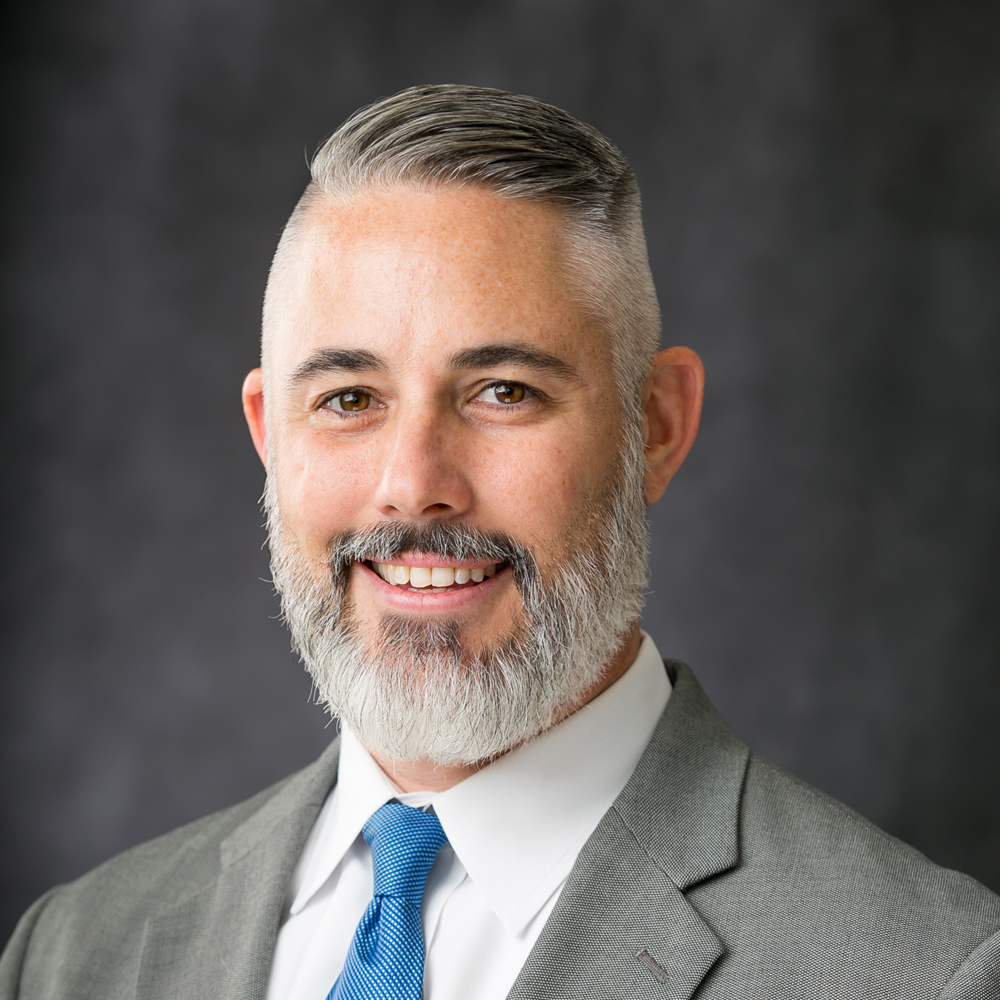 "
Pickup is an innovative way to build connections and bridge gaps that naturally occur in any transit network. It provides reliable and accessible service in zones...that otherwise have limited access to transportation."
Chad Ballentine
—
VP of Demand Response and Innovative Mobility, CapMetro
Ready to get started?
Provide a few quick details, and our team will reach out to show you what's possible.
Talk to our team